About Ecoblast Mobile Blasting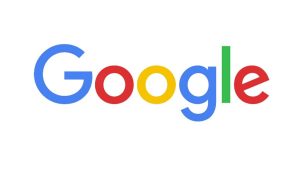 Leave us a Google review.
Please leave us a Google review.  If you liked our service, please post what it was.  We would really appreciate your feedback!
Ecoblast Restoration is a mobile blasting, painting and carpentry service provider in Southern Ontario.
We deliver calcium, sand, and baking soda blasting, power washing and surface preparation services to your location. After completion of surface preparation, we also provide latex painting and epoxy coatings using either a spray system or brush and roller, depending on the project. Our crew is trained and experienced both with spray painting and using brush and roller. Our range of job size is very broad; blasting large scale buildings such as paper mills, air craft hangers, food processing plants to medium sized projects like steel stair wells, bridges, roads, wooden historical buildings and barns, and smaller items such as cranes, farm equipment, crushers and sign poles.
Specialties: Metal Cleaning, Carpentry, Powerwashing, Restoration Services, Spray Painting, Mobile Blasting,Sign Restoration, Concrete And Block Cleaning And Painting, Industrial Services, Baking Soda Blasting, Protective Coatings, Epoxy Coatings, Grafitti Removal, Heavy Machinery, Sandblasting.
For More Information Call Us
Sodablasting is a cleaning and paint stripping technology that uses compressed air to propel bicarbonate soda on the area requiring cleaning.
Using baking soda as the magic ingredient, the sodablaster removes stubborn materials from almost any surface. It not only produces amazing results, the sodablaster is also water-soluble, non-toxic, non hazardous, and safe for the environment.
Sodablasting is a non-destructive method for many applications in cleaning, paint and varnish stripping, automotive restoration, industrial equipment maintenance, rust removal, graffiti removal, molecular steel passivation against rust, oil removal by saponification and translocation, masonry cleaning and restoration, soot remediation, boat hull cleaning and for food processing facilities and equipment and tooth cleaning at the dental laboratory.
Sodablasting can be used for cleaning timber, wood, oak beams, oak floors, doors, stairs & banisters, cars, boat hulls, masonry, and food processing equipment. Sodablasting can also be used to remove graffiti and to clean structural steel. Sodablasting is very effective for mold and fire/smoke damage cleanup as it cleans and deodorizes. Click here for more mobile blasting application information.
Sodablasting is the process of propelling Sodium Bicarbonate (Baking Soda) with compressed air through a blast hose and out a blast nozzle.  The unique properties of sodium bicarbonate allow it to remove paint, grease, mold, oil, soot, and other contaminants without damaging glass, chrome, and even thin sheet metal.  It is also possible to sodablast other softer substrates such as fiberglass, wood, plastics, carbon fiber, aggregate just to name a few.  There are no other blast medias that have these same characteristics.  Sodium Bicarbonate is recognized by the US Food and Drug Administration as an A1 Cleaner, so a non-contaminated blast pot can blast food processing and food preparation equipment.  One can maintain a pristine Sodablaster by never putting anything else but pure Sodium Bicarbonate in the blaster.
Won't Damage Glass
Remove Paint from Fiberglass
Won't Damage Chrome
Water Soluable
No Pitting
Works Quickly
No Warping
Non-Toxic
Removes Grease
Non-Hazardous
Neutralizes Surface Rust
Leave Your Phone Number,
We'll Call You
· Soda cannot be re-cycled as sand can; it is a "single use" product
· Soda does not present the health hazards that sandblasting does
· Soda unlike sandblasting has no risk of contamination of equipment or surfaces you are working on.
· Soda is a "soft abrasive" and does not scratch or etch the substrate as sand does
· Soda can be used on delicate equipment and food processing machinery unlike sandblasting
· Soda does not cause heat build-up (through friction) in the substrate as sand and other hard abrasives do
· Soda does not cause sparks and is safe to use around combustible chemicals unlike many other abrasives
· In many situations items adjacent to those that are to be sandblasted need to masked to prevent damage; sodablasting can be used (again in most instances) without having to mask adjacent equipment
· SodaBlasting uses a special blast pot so that the media (remember "single use") can be applied in a strictly regulated and economical manner
· Soda cannot remove deep rust patches in metal, unlike abrasive blasting; it does however, remove light surface rust with ease
· Soda process is easier to clean up, it can be washed up to the sewer system after job is done.
· Cost comparison, sandblasting is cheaper as it can be reused (as well as sand being a cheaper product), where as soda is single application. There are however specific areas where sandblasting cannot be utilised effectively (e.g. stripping down fibreglass) and then sodablasting offers a cost-effective (and time saving) alternative to manual labour
· Volume of Soda used to Sand is 4 to 1 , you will need 4 times the amount of soda in sand if you use Sandblasting.
· With sandBlasting, Sand will need to be removed and working area need to be cleaned after job is completed. In Sodablasting not only that you can wash it into the sewage system, it will aslo work as a disinfector for the sewage system.